MTM Wobbler Feeders with their robust and very strong hoppers are selected appropriately by high experienced technical staff by considering all the properties of raw materials and required feeding capacities They are manufactured with high qualities by using up-to-date technologies and work for our customers

Wobbler Feeders; They are machines which can be used both at primary and secondary stages of the plant. They can feed oversized material at a controlled rate and scalp fines from the feed at the same time. Their usage recently becomes more and more common in mining and aggregate production.
It works with the principal of synchronously rotating bars which are designed with different shapes at the same speed and directions maintaining constant space between themselves.
They rotate slowly with low rpm and have high capacities depending the shape of the bars. Wobbler feeders can be called as rotating feeders. Because of self-cleaning properties, they are suitable for handling wet and sticky materials with clays.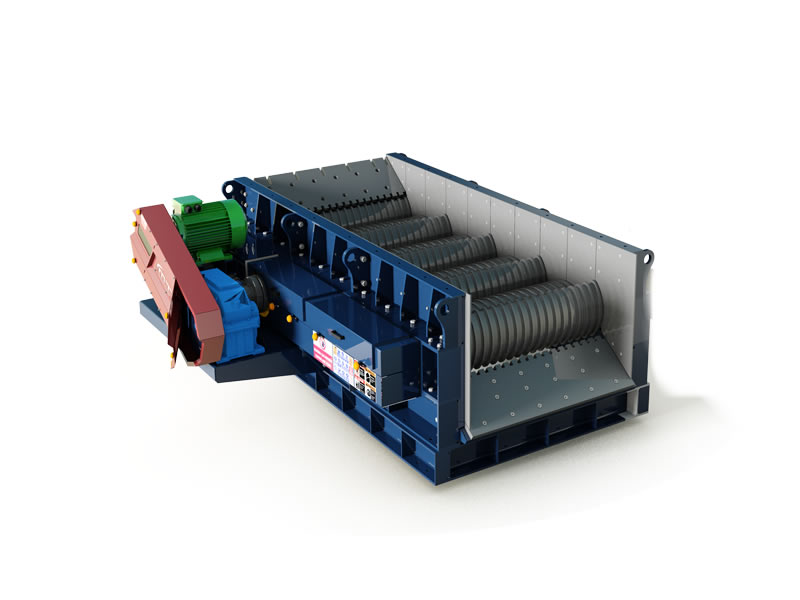 Strong Bars
Synchronously rotating bars of MTM Wobblers are designed and steel casted to absorb impact loads and resist wear.
Chain Sprockets
Chain Sprockets are specially produced strong parts to ensure synchronous rotation of bars.
Side Wear Plates
They are provided to customers with the options of HARDOX and ST52 wear-resistant plates
Technicial Specifications
| MODEL | Feeder Dimensions (mm) | Feeder Motor Power (Kw) | Distance Between Discs (mm) | Capacity (mtph) |
| --- | --- | --- | --- | --- |
| WB-1230 | 1200x3000 | 22 | 30-80 | 250-350 |
| WB-1430 | 1400x3000 | 30 | 30-80 | 500-600 |
| WB-1640 | 1600x4000 | 37 | 30-80 | 800-1000 |