They are vibrating machines which are used individually, under the bins or stocks to regularly transfer materials to the machines next in any stage of the plants other than primary such as secondary crushers, belt conveyors, screens.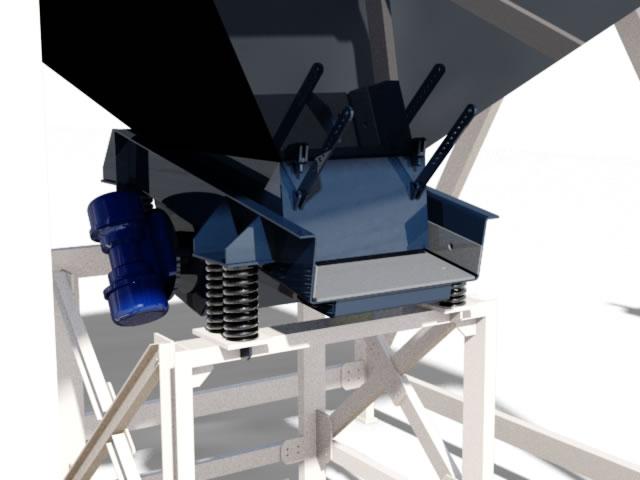 Strong Driving Mechanism
MTM Vibro-Feeders are protected from any cracking hazard by its stress-relieved and bolted constructions while feeding materials to the next stages.
High Performance
They can be adjusted by eccentric weights built-in and frequency control system to the required amplitude for high performance.
Technicial Specifications
| FEEDER MODEL | Feeder Dimensions (mm) | Power (Kw) | Maximum Feeding Size (mm) | Capacity (mtph) | Weight(kg) |
| --- | --- | --- | --- | --- | --- |
| MVF-6514 | 650x1400 | 2x1,1 | 210 | 100-150 | 440 |
| MVF-8517 | 850x1700 | 2x1,6 | 270 | 150-200 | 580 |
| MVF-1020 | 1000x2000 | 2x2,2 | 320 | 200-280 | 900 |
| MVF-1220 | 1200x2000 | 2x2,2 | 350 | 260-380 | 1030 |
| MVF-1420 | 1400x2000 | 2x2,4 | 400 | 320-460 | 1160 |