Apron Feeders can be thought as another option for primary feeding machines. It eliminates disadvantages of vibrating feeders. Although they run with slow speeds, they have high feed rates. Apron Feeders are commonly preferred and used in mining applications. But they are recently becoming more popular in aggregate production with their reliability and stable feed rates.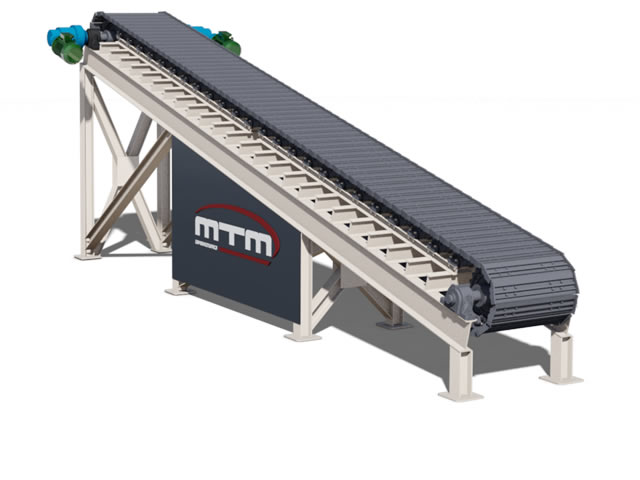 Reinforced Drive Mechanism
MTM Apron Feeders operates without any trouble with their geared electrical motors and tensioning units.
Cleaning Belt Conveyor
It is standard for MTM Apron Feeders to have a cleaning belt conveyor under the feeder to collect materials spilled-out.
Technicial Specifications
| FEEDER MODEL | Feeder Dimensions (mm) | Feeder Motor Power (Kw) | Capacity (mtph) |
| --- | --- | --- | --- |
| MAF-0620 | 600x2000 | 4 | 100-150 |
| MAF-0925 | 900x2500 | 5,5 | 170-240 |
| MAF-0950 | 900x5000 | 7,5 | 200-275 |
| MAF-1135 | 1100x3500 | 2x5,5 | 200-310 |
| MAF-1150 | 1100x5000 | 2x15 | 210-380 |
| MAF-1350 | 1300x5000 | 2x22 | 380-600 |