Roll crushers have been used successfully in small or medium capacity aggregate plants at past. NACE was the pioneering firm for these types of roll crushers in domestic market. Nowadays, with increasing capacities of the aggregate plants and their disadvantages for very abrasive materials their usage is limited to be preferred in some special applications in mining or aggregate plants when less fines are required in breaking process.

Double Roll Crushers reduces materials by compression forces of two rolls rotating with the same or different speeds achieving 1/4 reduction ratios on average. In the market there are single, double or quadruple roller types and some models have high pressure hydraulic rolls for very hard materials.

Selection of Roll Crushers is very critical process that should be done professionals. Otherwise customers can be faced with disappointing results about their roll crushers. It is important to understand the material characteristics and friction forces between rolls and rock types. Hardness, rock content, friability and moisture content are the important factors that need to be identified, together with the crusher capacity, maximum lump size, required product size and fines amount that are acceptable.

You can trust selection of roll crushers made by our technical staff and invest safely. When the correct crushing ratio is used and the optimum roll diameters are selected, the segments will grip the feed material more efficiently and it will not allow pieces to roll on top of the segments due to the incorrect nip angle, this will reduce wear of rolls and liners.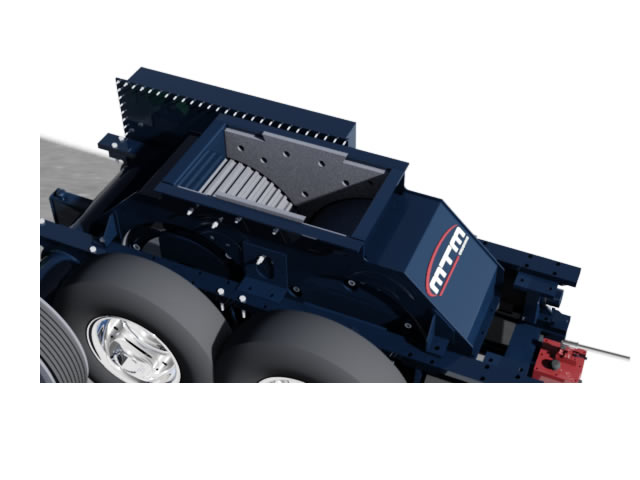 Adjustable Rollers
MTM Roll Crushers are designed with a hydraulic mechanism to make adjustment of the space between rolls and it reacts as a safety system when uncrushable materials enter the rolls.
High Performance
MTM Roll Crushers run with flat or corrugated rolls depending on selection according to the materials to be crushed achieving high capacities.
Technicial Specifications
| Model | Cylinder Dimensions (mm) | Capacity (mtph) | Speed (rpm) | Power (Kw) | Weight(kg) |
| --- | --- | --- | --- | --- | --- |
| MK-23 | 600*400 | 16-94 | 86 | 30 | 3700 |
| MK-24 | 1000*550 | 34-250 | 60 | 75 | 10600 |